Invisible Wounds of War is a project that explores the invisible injuries through writing and photography. The project is created and directed by Jen Johnson and is based in Wilmington, NC. The project includes:
Writing workshops for veterans (May 2017)
Photography workshops for veterans (May 2017)
Online writing submissions from military personnel & families statewide (ongoing)
Online and on location exhibit of the writing and photography (October 2017)
Check out the 2015 exhibit
(Link to the online gallery of the exhibit)
Check out the video with four of the veterans who participated in the project in 2015:

Project Mission:
Many Veterans don't share their stories because they feel that other people can't bear to hear them. This project offers a place for the stories to be told about the invisible wounds of war and gathers an audience to bear witness to the stories.
Veterans are dying by suicide at a rate of 22 per day. This is an urgent epidemic that constitutes a community and public health concern. This project intends to offer connection, hope and healing through writing and photography. It seeks to educate health care and mental health providers about Veterans' concerns and needs. It intends to engage the  community in conversation that encourages greater understanding of and compassion toward our North Carolina Veterans.
Writing and photography are powerful tools for telling people's stories and for healing. Writing can help to make order from the chaos. Photography makes meaning of experience where language fails. This project offers a safe space in which Veterans can share their stories and connect with other people who are willing to share theirs. When one person shares their story, it gives another person permission to share theirs. We can transform the Veterans' narrative into one that ends with hope.
If you are a Veteran in crisis or are experiencing suicidal thoughts please call the Veterans Crisis Line at 1-800-273-8255 and press 1. This project does not offer crisis intervention services, but we encourage you to please seek help if you have having suicidal thoughts and/or a plan. Whatever you're experiencing, it can get better with professional help. 
Invisible Wounds of War project is directed by Jen Johnson.
Jen Johnson, MS, MS, MFA, LPC is a photographer, writer and counselor in private practice in Wilmington, NC. She has worked as a counselor since 1991 and offers mindfulness-based counseling and therapeutic writing and photography in her clinical practice. Jen is the former Statewide Coordinator for the Independent Living Needs Program for the Veterans Administration in Atlanta, Georgia. She previously worked at Shepherd Center rehabilitation hospital in Atlanta with patients with traumatic brain injury, brain tumors, stroke, spinal cord injury, M.S. and neurological/neuromuscular disorders. Jen's father attended West Point Military Academy and served in the Army during the Korean War.  Jen's academic background includes an M.S. in Community Counseling, M.S. in Rehabilitation Counseling and M.F.A. in Interdisciplinary Arts. She is a Licensed Professional Counselor in North Carolina and Georgia. Her writing has been published in regional, national and international print and online magazines and blogs, literary journals, and professional training manuals, and her photographs have been exhibited internationally and are held in collections by hospitals, medical centers, universities, financial institutions and private collections. www.everydaymindful.com  www.meditatecreate.com
Project Sponsors:

This project is made possible in part by funding from the North Carolina Humanities Council, a statewide nonprofit and affiliate of the National Endowment for the Humanities.
The Arts Council of Wilmington and New Hanover County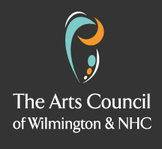 UNCW Randall Library

Carolina Case Management & Rehabilitation Services, Inc.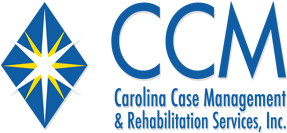 **Tax-deductible donations can be made to The Arts Council of Wilmington. Please write "Invisible Wounds of War" on your check. Thank you for your generous support. Checks can be mailed to The Arts Council of Wilmington and New Hanover County 221 N Front St Suite 101, Wilmington, NC 28401.